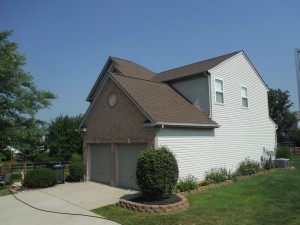 In a previous post we discussed five ways to tell if your home is in need of siding repair. Let's say you've walked around your house a few times, and there are things that cause you to be concerned. Obviously you want to hire a trained professional to assess the damage and create a plan for repairs, but how do you choose? Here are some important things to consider when choosing someone to work on your siding.
Do They Carry The Proper Types Of Insurance?
Not all siding contractors carry the same types of insurance. A responsible siding professional will carry both liability and worker's compensation insurance in the proper amounts. Missing or inadequate coverage you could be left footing the bill if something happens, and/or tasked with suing the contractor for restitution.
Do They Offer A No-Cost Estimate?
In order to make a comprehensive plan for your siding, a professional needs to come out to your house, spend some time walking around both the interior and exterior, and ask you some questions about the history of your home and any issues you've experienced. Some contractors will attempt to charge you for this consultation, which is completely unnecessary. Team Roof Pro always provides free estimates for its siding services, and is completely upfront about all pricing.
Is The Work Covered By A Warranty?
No matter which company you choose, work completed on your siding should always be backed by some sort of guarantee. If the company doesn't stand behind it's work, and offer to fix mistakes if and when they're made, they're probably not deserving of your trust.
Team Roof Pro would love to be your siding repair contractor! Contact us for more information on all of our services and pricing.